SMON stands for Simple MONitoring.
SMON performs the following functions:
Checking the availability of TCP and UDP ports
Checking HTTP statuses
Checking the BODY of HTTP(s) responses
Sending alerts via Telegram and Slack
Real-time alerting via Roxy-WI
Checking network connectivity (ping, traceroute, nslookup)
Providing information upon response time
Providing information upon Uptime and Downtime
Storing the history of alarms
Storing the history of events for each host
To check the port availability SMON sends TCP/UDP requests to the port you specify; in case of unavailability an alert will be raised.
If you need to use this function only, leave other options empty.
To check the HTTP status SMON sends to the HTTP(s)-request to the specified address (including the URI and the port if necessary); if the response code is other than 200, an alert will be raised.
If you need to use this function only, leave other options empty.
Checking HTTP status also includes checking port availability.
To check the response body SMON sends a HTTP(s) request to the specified address. If the body of the response does not contain the elements you specify, an alert will be raised.
Checking the response body also includes HTTP status and port checking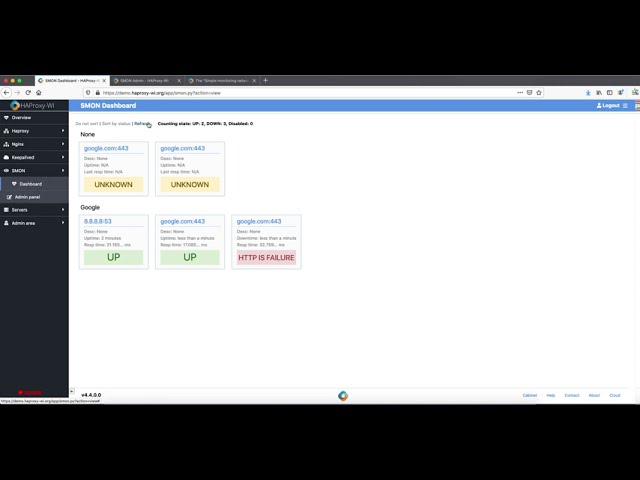 When you select Monitoring => SMON history in the main menu, you should see on the screen the list of the events detected by the SMON Service. This list includes the following information:
the logging level;
the name or the IP address of the host;
the port for which the event was detected;
the brief description of the event;
the date and the time of the event detection.
You can view the history either for all hosts or for a specified host. To view the history for a specified host, type its name or IP-address in the Search field in the upper right corner or click on its name in the list. The events detected for these hosts will be filtered from the common list.
In order to use the repository please make a donation to support our project on
Boosty
. We will send you the access credentials by email shortly. Actual prices can be found
here
. Without voluntary contributions we will not be able to carry out our work. Any donations to support our work are very welcome - every gift counts!
Execute the following command to install SMON:
SMON works only with Roxy-WI 4.4 and newer
All information concerning RPM packages can be foundhere
To update SMON execute the following command; if a newer version is available yum will offer you to install it:
You can also update it via Roxy-WI: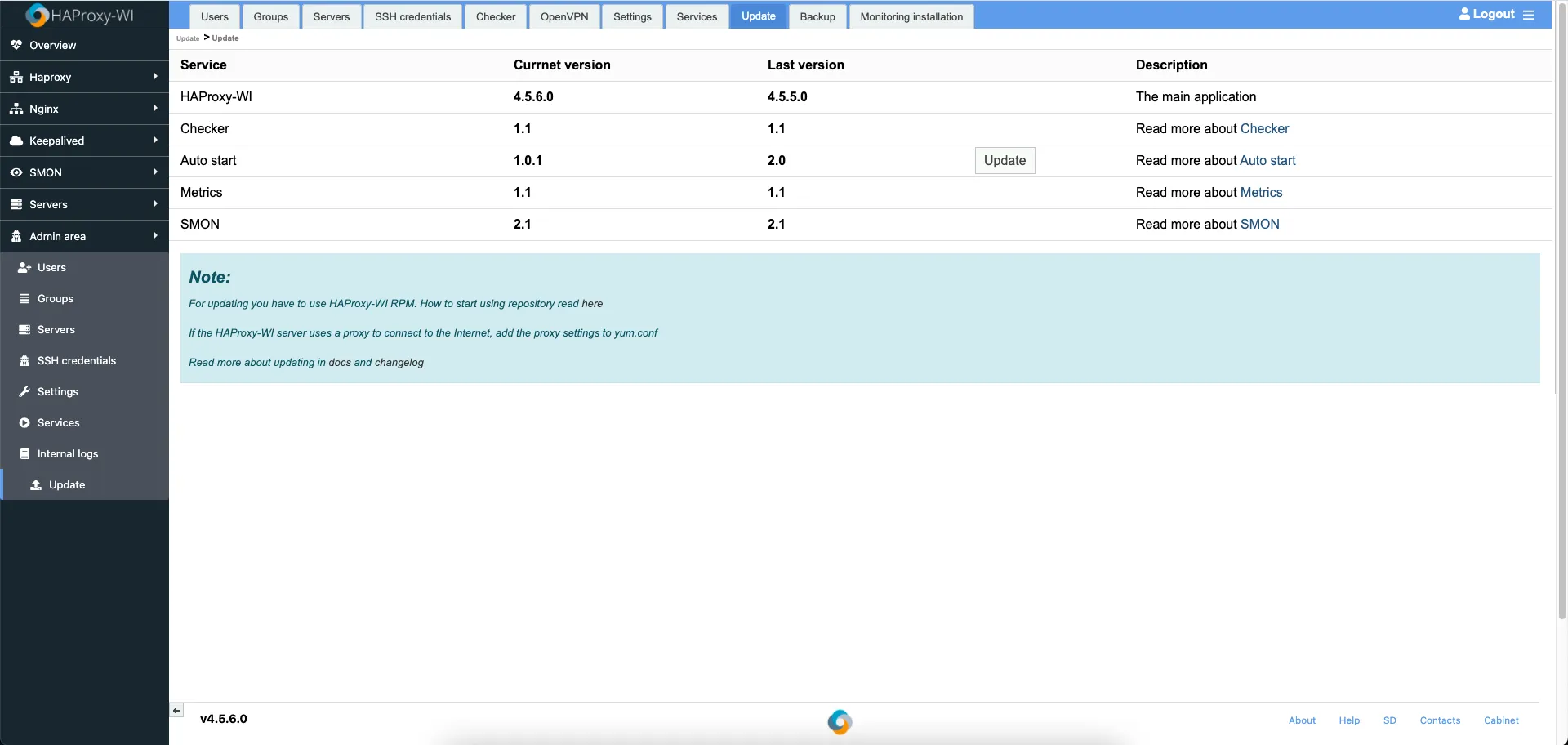 Was this article helpful?
You may also be interested in: